By Guest Author, Anthony J. Marsella
My study of the history of torture led me to conclude that our understanding of the nature, meaning, and consequences of "torture" may best be advanced by construing "torture," not solely as a separate and distinct act of brutality and violence, but as part of a broader spectrum of behaviors, events, and forces that justify, promote, and legalize atrocities and brutalities within many contexts and circumstances.
These contexts and circumstances include all forms of asymmetric power relations including those promoted and sustained by political, military, economic, educational, domestic, and religious institutions and powers.
In this respect, acts of torture must be seen as ultimately related to the spectrum of extreme and lesser forms of violence and abuse including genocides, massacres, war crimes, human sacrifices, domestic abuses of women & children  that are driven, promoted, and sometimes sanctioned by biological, psychological, societal,  cultural, and situational variables.
Separating torture from other brutalities may be useful for legal reasons (i.e., criminal prosecution).  But ultimately, our understanding of acts of torture will best be considered within the broader spectrum of forces, events, and situations that have occurred.
The "Genus" (i.e., a class of objects or acts) of atrocities, brutalities and extreme acts of  violence that constitute forms of torture include": Genocides, Massacres, Human and Animal Sacrifices, War, Battle Brutalities and Atrocities, Ethnic Cleansing, Sadistic Entertainment, Serial Murders, Hate Crimes, Lynchings, Witch Hunts, Death Marches, Capital Punishments, Assassinations, Terrorism/Counter Terrorism, Bullying, Forced Prostitution, Rapes, Acts of Torture.
To these I must add the institutions of  Slavery, Colonization, Imperialism, Economic Exploitation  and Abuses, and Various Entertainment and Recreational Sports and Games. All are or include forms of torture.
All have in common the explicit motivations of control and domination, and a willingness to inflict pain, suffering, fear, trauma humiliation, powerlessness, and death to achieve certain ends.
---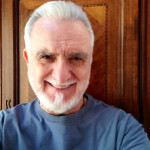 Anthony J. Marsella, Ph.D., a member of the TRANSCEND Network for Peace, Development and Environment, is a past president of Psychologists for Social Responsibility, Emeritus Professor of psychology at the University of Hawaii's Manoa Campus in Honolulu, Hawaii, and past director of the World Health Organization Psychiatric Research Center in Honolulu.  He is known internationally as a pioneer figure in the study of culture and psychopathology who challenged the ethnocentrism and racial biases of many assumptions, theories, and practices in psychology and psychiatry. In more recent years, he has been writing and lecturing on peace and social justice. He has published 21 books and more than 300 articles, tech reports, and popular commentaries. He can be reached at marsella@hawaii.edu