By Kathie MM and Anthony J. Marsella
To begin our new series on Torture, Tyranny, and Terrorizing, Dr. Anthony Marsella shared his perspectives on torture , highlighting the many forms that torture can take, ranging from child abuse through slavery to waterboarding, and murder.
Today we turn our attention to tyranny, defined as the "arbitrary or unrestrained exercise of power; despotic abuse of authority." Power, like torture, is a many-edged sword that can wreak terror and injustice in the hands of a tyrant.
As described by Professor Marsella in Transcend magazine:
"Politics is about the "distribution" of power;
Power is the capacity to effect "change" through control and domination of power sources and distribution;
"Asymmetric" distributions of power risk abuses of individual, group, and nation rights, privilege, and choice;
"Governance" constitutes a structure, organization, and process for monitoring, distributing, and sustaining power;
Vertical "governance" structures and processes are subject to abuse via hierarchical concentrations of power;
Societal population sectors with disproportionate wealth, privilege, and position can establish power "hegemony" (i.e., excessive self-serving influences);
"Hegemonic" power sanctions use of "force" both to maintain control, dominance, and influence, and to preserve the status quo favoring power bases;
"Force" options used by those in power include violence, war, "total" war, assassination, false flags, propaganda, deceit, character defamation, and assassination;
"Absolute" power may be invested in a dictator, secret government, established government-military-corporate-media-educational complex, and/or cabals of undemocratic sources;
"Absolute" power corrupts "absolutely;"
All forms of power corruption result in asymmetric distribution of rights, privileges, and opportunities;
Power corruption is evident in cronyism, bribery, favoritism, secrecy, advantage, force, nepotism, tribalism, and excessive wealth accumulation;
"Absolute" power does not yield readily to public criticism, disapproval, or condemnation;
Legal, ethical, constitutional, and moral codes of power distribution are often "biased" in favor of those in power, resulting in "injustice;"
Power "injustice" abuses result in reactive and compensatory uses of "force" by victims of "injustice," including protests, rebellion, violence, and "allegations" and "accusations" of "terrorism."
BUT, resistance to power injustices does not always take the form of reactive force.  In our next post, we will consider the range of options—and forms of power—available to individuals and groups dedicated to resisting abuses of power.
---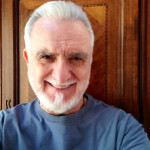 Anthony J. Marsella, Ph.D., a member of the TRANSCEND Network for Peace, Development and Environment, is a past president of Psychologists for Social Responsibility, Emeritus Professor of psychology at the University of Hawaii's Manoa Campus in Honolulu, Hawaii, and past director of the World Health Organization Psychiatric Research Center in Honolulu.  He is known internationally as a pioneer figure in the study of culture and psychopathology who challenged the ethnocentrism and racial biases of many assumptions, theories, and practices in psychology and psychiatry. In more recent years, he has been writing and lecturing on peace and social justice. He has published 21 books and more than 300 articles, tech reports, and popular commentaries. He can be reached at marsella@hawaii.edu.
The complete Transcend article can be found here.