Note from Kathie MM: Many peace advocates are becoming discouraged about what seems to be unremittent violence in many parts of the world, including the Middle East. But there are important and promising peace initiatives that get less attention in the mainstream media than the stories about violence.  Our guest author Karen Ross gives us some examples of different peace initiatives directed at Israeli-Palestinian relationships and suggests that they may have implications far beyond the Middle East–reaching, perhaps, all the way to the US.
by Karen Ross
In the background of ongoing tensions in Israel, a wide range of programs bring together Jewish and Palestinian youth for joint activities and dialogue. Hundreds of such programs have been implemented over the years, using a variety of approaches ranging from integrated classrooms to joint sports teams and various other initiatives.
These programs are generally based on one of several theoretical frameworks. Most common are those programs that focus on developing interpersonal relationships between participants. Other programs use an inter-group approach that emphasizes the collective identities of participants (as Jewish/Palestinian) and generally place much more of a focus on structural inequalities and systemic injustices in Israeli society. For this reason, inter-group programs are typically considered "politicized" and at times "radical," while programs focused on inter-personal dynamics are considered much more "mainstream" and tend to be those programs supported by institutions like the Ministry of Education.
Differences in approach are also expressed in the way participants are shaped by these programs. For instance, research shows that more "politicized" programs are those that enable the development of a more critical perspective among participants, which in turn can lead to active engagement in social change activities. "Mainstream" programs, on the other hand, are less likely to directly lead to social change engagement, and some research suggests that even the positive attitudes developed through inter-personally-focused encounters might be limited only to other participants in the program (as opposed to members of the "other" group more broadly).
Based on this, one might think that "politicized" programs hold greater potential than their "mainstream" counterparts for improving relations between Palestinians and Jews in Israel and contributing to broader social change. However, because they are "mainstream," these less critically-oriented programs have the potential to reach a much broader spectrum of participants. And even if they do not generate the same degree of engagement, these programs give participants the chance to experience the kind of cooperation between Jews and Palestinians that provides hope for the possibility of change.
Given the current reality in Israel, any kind of activity aimed at strengthening ties between Jewish and Palestinian citizens is an important contributor to shifting the landscape of Israeli society and helping build peace and justice.
And we might take some lessons from these programs in the US context, especially in the current environment that is characterized by so much tension, not only in terms of diverging political discourses but more deeply with respect to the way different identity groups are perceived. Creating opportunities for individuals from different backgrounds to develop positive relationships with one another can provide important (and much needed) benefits to our society – no matter what the approach.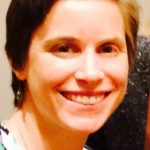 Karen Ross is an assistant professor in the Department of Conflict Resolution, Human Security, and Global Governance at UMASS Boston, where her work focuses on issues at the intersection of education, peace building, and social activism. She is also a dialogue facilitator and trainer, and has worked as a consultant with various peace building and dialogue organizations in the US and internationally.