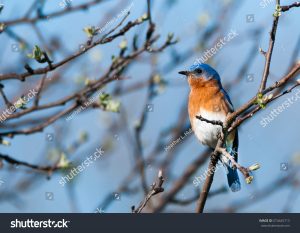 by Stefan Schindler
In Buddha's worldview, "each life is precious, endowed with freedom and opportunity." The Buddhist social democratic path to peace offers widespread time and place for deconditioning.
Buddha says the institutions of society ought to serve schools, not the other way around.
Buddha's politics entail an educational revolution, inspired by Whitehead's maxim: "Boring teachers should be brought to trial for the murder of young souls."
The heart of Buddhism is the fusion of wisdom and compassion: the enlightenment adventure, individually and socially. This includes reverence for language, and constant cultivation of the critical thinking skills necessary to combat sophistry in all its nefarious forms.
Buddha understood the perverse impact of sophistry on the welfare of the multitude. Socrates did too, saying at his trial that, actually, Athens was on trial. Socrates today would say King's quaternity includes a fifth: "Wealth, poverty, racism, war, and sophistry always go together; and we cannot solve one without solving the others."
As political discourse becomes just another form of the curse of advertising, the more a society sinks to what Thomas Hobbes called "the war of all against all."
Socrates was condemned to death for his battle against the sophists. In modern America, the brightest lights of two generations – John F. Kennedy, Robert Kennedy, Martin Luther King and John Lennon – were assassinated.
A national pedagogy of Socratic-Buddhist insight – with beneficent influence on the world – could slow contemporary America's repeat of the self-engendered social implosion of classical Athens' march of folly.
All the wars in the world are sophistically engendered, sustained by citizens seduced by schools and news-media that ignorate instead of edify.
Buddha's emphasis on respect for language – and for knowing relevant information – is part of his therapeutic approach to healing the world's woes. "Right speech" is another spoke on Buddha's eightfold Dharmachakra.
Buddha's political vision is heart-centered rationality, where the power of the state and all social institutions promote communal well-being. Communal well-being includes each individual's freedom for self-discovery and creative evolution. Buddha's politics are educational, pragmatic, organic. A community is a web of life.
The word Buddha means awake. Buddhist social democracy neither intends nor promotes religious conversion.
Tenzin Gyatso, the fourteenth Dalai Lama, daily declares he is a socialist, while saying also that the point is not to become a Buddhist but awake. He urges "a common religion of kindness."
Buddhist social democracy blends holistic education, egalitarian economics, and a culture-wide primacy of cooperation over competition. Pope Francis – igniting a Renaissance humanism to redeem our spirit – echoes the Dalai Lama's call to awakening.
If humans are walking question marks – and if philosophy is the journey from the love of wisdom to the wisdom of love – then this is what Buddhism teaches, and what the sangha practices.
Groucho Marx said: "Blessed are the cracked, for they will let in the light."
Now here's a Kenneth Patchen poem.
The scene of the crime which is also known as civilized living.
Until the Sun's Wound is healed in our own hearts.
Love (which includes poetry) is to science
as the free and beautiful catchings of a child are
to the vile and unreturning throes of the hangman.
A feeling of passionate mercy. The rest doesn't matter a damn!
                                                                                           Hallelujah Anyway