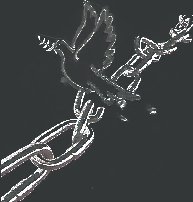 By Doe West
Note from Kathie: Dr. Doe West, member of the Engaging Peace Board of Directors, Psychologist, and Counselor, is also a pastor.  The next few posts will focus on her sermon on Sunday October 8, 2017, a week after the horrendous mass shooting in Las Vegas.  It is a message for all people, regardless of their personal faith.
This is not the sermon I prepared last week to deliver today.  That is because none of us are the same people we were a week ago today.               We all came out wounded to some smaller or greater degree by this latest — and one of the largest — massacre in US history — the massacre in Las Vegas.  People lost their lives. People lost their loves. People may have lost hope or may have lost faith.
And with the understanding of a counselor as well as a pastor, I see a next dangerous occurrence:
The transition whereby anger without a pathway for safe expression turns inward.
Anger turned inward creates depression, a depression associated with helplessness and hopelessness.
In my psychology training, I learned about the experiments done with rats put into a cage with electrodes on all four walls and ceiling and floor. When they were shocked from one side, the rats were startled but found balance. When they were shocked from all sides, the rats fell over and became catatonic.
In my nearly 40 years of working with human minds, emotions, and spirits, I've seen how we can deceive others and ourselves about how much shock we can take before we go catatonic — or ballistic.
I've witnessed how often we define ourselves by how we've been wounded. We can wear it like a skin, and thus be seen in that shape.
At such times, the counselor in me will offer tools of expression and decompression, for ways to get out of the cage, but that is a harder trip than people think.
Once we are in a cage, we begin to structure our lives in alignment with the pain as long and effectively as possible, even after the way out is pointed to, or after the outside infliction of pain stops.
How can we get free of our cages?
[Stay tuned for next post.]