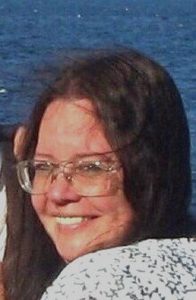 By Kathie MM
Engaging Peace is delighted to announce that Dr. Doe West, one of its newest Board of Directors members, has just earned major recognition for her accomplishments on behalf of social justice for the most oppressed members of our society. She has been named a Lifetime Achiever by Marquis Who's Who.
In this post, we share some of the accomplishments that led to this honor. In our next few posts, we will be sharing her perspectives on violence, nonviolence, apology, and forgiveness in the wake of the recent Las Vegas mass shooting.
Dr. West received an MS from Boston University and a PhD in Law, Policy & Society from Northeastern University. As a Native American Scholar, she was awarded an Advanced Minority Fellowship for her dissertation, a widely respected work on bioethics.
In addition to her PhD in Law, Policy & Society, Dr. West also holds a Master of Divinity, and has nearly completed a doctorate in Religious Philosophy. The two doctoral degrees reflect her belief that work and faith in union are the foundations of social justice.
Dr. West wears many hats in her commitment to the generation of social justice. She is currently a full-time tenured professor and program chair in the human services department of the School of Public Service and Social Sciences at Quinsigamond Community College. She also serves in teaching and consulting roles at Bay Path University and Assumption College.
Dr. West has served in ministerial or pastoral roles at Quincy City Hospital and Charlton's Overlook Lifespan Community; her home church is the First Congregational Church of Woodstock, CT.
Among Dr. West's early achievements was work that led to the current Americans with Disabilities Act. Her work with the City of Boston's Department of Health and Hospitals helped create national guidelines for reasonable accommodation and definition of undue hardship. She was the first Commissioner of Handicap Affairs and 504 compliance officer for Boston, and worked with Senator Edward Kennedy to ensure that  historic Faneuil Hall was accessible to people with disabilities.
As a social justice activist, Dr. West has served as executive director of Social Action Ministries. She has worked with the Massachusetts Housing & Shelter Alliance and provided "street ministry" for homeless individuals in the Boston Common area.
As a mental health advocate, she worked with the New England Family Study on familial schizophrenia, and coauthored the book Coping+Plus: Dimensions of Disability. Further publications can be found at her Marquis Lifetime Achiever website as well as https://doewestmsmdivphd.academia.edu.