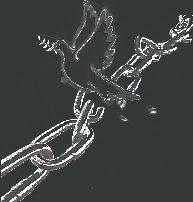 By Doe West
[Note from Kathie: this is post 4 in a four part series  by Dr. Doe West,  award-winning psychologist and pastor.
In response to the October 2006 mass shooting at the West Nickel Mines School in the Old Order Amish community in Pennsylvania, some commentators criticized the quick and complete forgiveness with which the Amish responded. These critics argued that forgiveness is inappropriate when no remorse has been expressed, and that such an attitude runs the risk of denying the existence of evil.
Others were supportive. Donald Kraybill and two other scholars of Amish life noted that "letting go of grudges" is a deeply rooted value in Amish culture, which remembers forgiving by others done grievous wrong such as Jesus himself. They explained that the Amish willingness to forgo vengeance does not undo the tragedy or pardon the wrong, but rather constitutes a first step toward a future that is more hopeful.
I know the members of the Amish community were as much in the dark about the reasons for the killer's behavior as I was then and still am today. But they went way beyond prayers for forgiveness. They undertook the behavior of forgiveness.
So, I am speaking to you about how we can change our behavior long before our emotions lead us astray; they will catch up if we push forward with new, better behavior.
Even as they dealt with all human emotions, the Amish community stepped forward in the behavior of forgiveness for all those impacted by the violence. Yes, they still had to bury the dead, live with the injuries, destroy the old school building, and build a new one  — and send their children to it.
This I know. Our behavior shows our true colors. Our feelings arise from our humanity. There are no moral obligations to our feelings but there are to our behavior.
I know also that I want a life that not only allows a future that is more hopeful but also one that my behavior helps create.
By my behavior,                                                                                                                            Toward others                                                                                                                                      and myself.                                                                                                                                                I will show my true colors in ALL seasons of this complex life.                                                    I will forgive and I will not fear.                                                                                                           I will go forward living my red-letter life                                                                                      with fearlessness of compassion                                                                                                      and fearlessness of forgiveness.                                                                                                          In a life left open to hope.