Before 2011 draws to an end, we want to acknowledge that 2011 marks the 150th anniversary of the beginning of the U.S. Civil War. Following the election of Abraham Lincoln, 11 slave states seceded from the United States in 1861.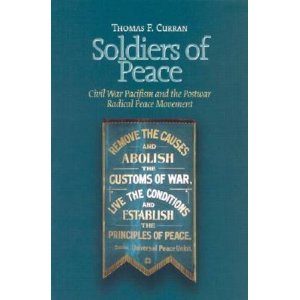 Most people educated in the U.S. have heard of General Robert E. Lee and General William Tecumseh Sherman and of Sherman's destructive march through Georgia.
Moreover, most Americans have some notion of how deadly the Civil War was, even if they don't have the facts and figures.
According to John Huddleston*, 620,000 soldiers died during this conflict—more Americans than in all the other wars combined, up through Vietnam. Huddleston estimates that 10% of all Northern males aged 20-45 and 40% of all Southern white males aged 18-40 died. By one estimate**, there were a total of 1,030,000 casualties–3% of the population.
On the other hand, it is likely that few Americans know that the conscription law for the Union allowed conscientious objectors to buy their way out of fighting. This law followed in the tradition of General George Washington, who excused young men from the Revolutionary War draft if they had a conscientious objection to war.
Moreover, few Americans have heard of the Universal Peace Union (UPU). Led by Alfred H. Love, the UPU was devoted to the idea of nonresistance, the belief that evil must not be met with violence, no matter how noble the cause.*** To learn more about the UPU and the early pacifist movement in the U.S., read the review of Curran's book by Jeffrey McClurken.
* Huddleston, John.  Killing ground: Photographs of the Civil War and the changing American landscape. Johns Hopkins University Press, 2002.
** Nofi, Al (2001-06-13). "Statistics on the war's costs". Louisiana State University. Archived from the original on 2007-07-11.
***Curran, Thomas F. Soldiers of peace: Civil War pacifism and the postwar radical peace movement. New York: Fordham University Press, 2003.
Kathie Malley-Morrison, Professor of Psychology