Kathie Malley-Morrison, Ed.D., Principal Author of Engaging Peace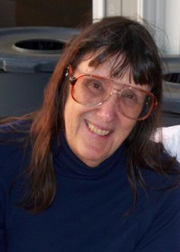 Dr. Malley-Morrison is a professor of psychology at Boston University, specializing in peace studies and in life-span human development.
Her general interest is in cross-cultural and international perspectives on violence. She has conducted extensive research on violence and abuse in families and other intimate relationships.
Her current research projects focus on the views held by ordinary people around the world on subjects of war and peace. Specific topics surveyed include the potential right of governments to conduct acts of aggression (e.g., invasion, torture) and the rights of individuals to live in a world of peace and to protest against war.
She is editor of a four-volume series on "State Violence and the Right to Peace: An international Survey of the Views of Ordinary People," published by ABC-CLIO in October 2009, and is currently preparing another edited book for Springer Publishing, to focus on war, torture, terrorism, and national security. She thinks working with Pat again is a privilege.
Pat Daniel, Ph.D., Managing Editor and Webmaster
Dr. Daniel is a freelance writer and editor, organizational and sustainability consultant, executive and life coach, motivational speaker and yoga teacher.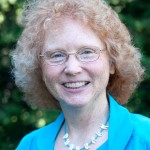 She also serves as program director and faculty member in the Marlboro College MBA in Sustainability program.
Previously, Pat served for over seven years as the associate director of Ceres, a national network of investors and environmental groups working with companies and investors to address sustainability challenges. Before Ceres, Pat held a number of roles at Polaroid Corporation, including international training manager for business ethics.
A long time ago, she was a teaching fellow for Kathie MM , and is delighted to now support her work on this blog.
Check out Pat's own blog, Wizard of Ease.
Margo Bendery, Staff Illustrator
Margo is a doodlebug from Virginia whose  sketches are featured on  Engaging Peace.
Susan Strobel, Board of Directors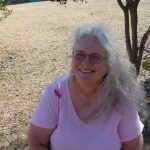 I'm Susan Strobel from Austin, Texas. I am a freelance copy editor, retired from a long career as an editor for education publishers and advertising agencies. I have a degree in history from the University of Texas.
I believe every interaction can be conducted with kindness. I have a lifelong dedication to peace, believing that the actions of one person can change the world – one heart at a time. I have been strongly influenced by traditional music. I look to Pete Seeger, whose life and music have been an example for me of how to live without hate.
I have tried to instill principles of nonviolence in my four grown children and nine grandchildren. I guess you could call me Another Mother for Peace.
Doe West,
Rev. Dr. Doe West has been a social justice activist for many decades – civil rights, women's rights, disability rights, human rights … all layers of the need for the calling to peace are melded in her work as a Professor, a Counselor and a Pastor.  In preparing this sermon, she reflected on a key teaching of hers: "I will not become what was done to me."  She can be reached at drdoewestengagingpeace@gmail.com
Guest Contributors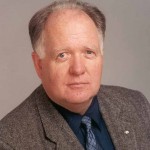 Professor Michael T. Corgan is an Associate Professor of International Relations at Boston University where he has taught since 1986. He has published widely on politics and security affairs and is a frequent commentator for Boston, US and Icelandic media on political and security affairs. He has lectured regularly in Iceland and Europe on behalf of the US State Department as well as regular invitation. He has taught in the Department of Political Science at the University of Iceland first as a Fulbright professor in 2001 and again in 2006.
His "Iceland and Its Alliances: Security for a Small State," (2003) was the first book in English on Icelandic politics by a non-native Icelander in nearly 50 years. He is also a Founding Partner of the Center for Small State Studies at the University of Iceland.
A 1963 graduate of the US Naval Academy, Commander Corgan  was a career naval officer for 25 years before entering his academic career. His specialty outside of his sea duties was politico-military strategic planning. He taught at the US Naval Academy; the National War College, Washington, DC; and the US Naval War College in Newport RI. Besides sea assignments, he was dean of academics at the Vietnamese Naval Academy (1971) and served two years as Political Advisor to the Commander, Iceland Defense Force.
Engaging Peace Interns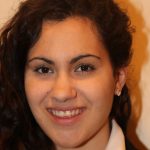 Carolyn Amir is a Boston University senior majoring in psychology and minoring in Japanese language and culture. Her current research interests include childhood maltreatment, eating disorders, and resiliency; media literacy development; and using brain stimulation to understand cognitive processing. She hopes to pursue a career in academic brain sciences after graduation.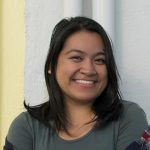 Antonella Marcon is a junior studying Behavior and Health with a minor in Public Health in Boston University's Sargent College of Health and Rehabilitation Sciences. She is interested in the progression of psychological research in the field of psychotherapy and hopes to look into careers for Clinical Psychology. Along with clinical psychology, she looks to find an intersection between psychology and public health/health policy to become involved with in the future. In her free time, Antonella loves traveling, taking photographs, and writing.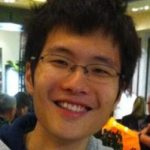 Jiahao Song is a Boston University senior majoring in psychology. He also took entry-level of economic and computer science courses to broaden his horizon. His current research interests include childhood maltreatment, emotion regulation and functional neuroimaging. He took graduate-level neuroscience class and he is especially interested in how decision makers navigate challenging situations that involve delay, uncertainty, or volatility, or that seem to demand self-control. He hopes to enter computer science industry and pursue a master degree of computer science.
Former Engaging Peace Interns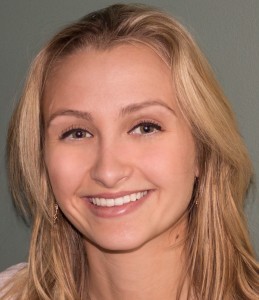 Anna Samkavitz is a student at Boston University pursuing a B.A. in psychology. She is currently working for BU's alumni association and volunteering at BU's Social Development and Learning Lab. As a research assistant, Anna runs experiments with young children to examine the situational factors that lead to altruistic giving and independent thinking. In her spare time, she enjoys painting, traveling, and scuba diving.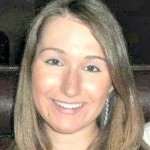 Krista Lee Berardi serves as guest author for the Children and Youth Peace Corner. She graduated from Boston University in 2011 with a B.A. in Psychology. She is currently working full-time as a community support counselor for a non-profit organization in Massachusetts. Her work involves assisting adults with mental illness to become readjusted to community living after discharge from state hospitals. Krista Lee is also a full-time graduate student, studying for her Master's degree in Rehabilitation Counseling. Her passions include: dancing, skiing, playing tennis, traveling, reading, and writing.

Sarah Mensch, Research Assistant, Graphic Designer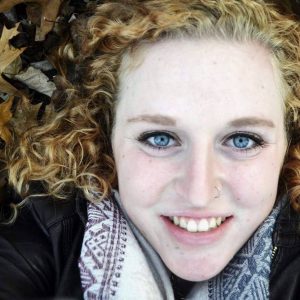 Sarah Mensch is a psychology major at Boston University. She is thrilled to be working on a Directed Study focusing on the effect of the media on gun violence under the supervision of Dr. Malley Morrison. When Sarah graduates, she aims to go on to graduate school to earn an MSW and become a therapist. In her spare time, Sarah enjoys pursuing her minor in Deaf Studies, photography, and exploring Boston.